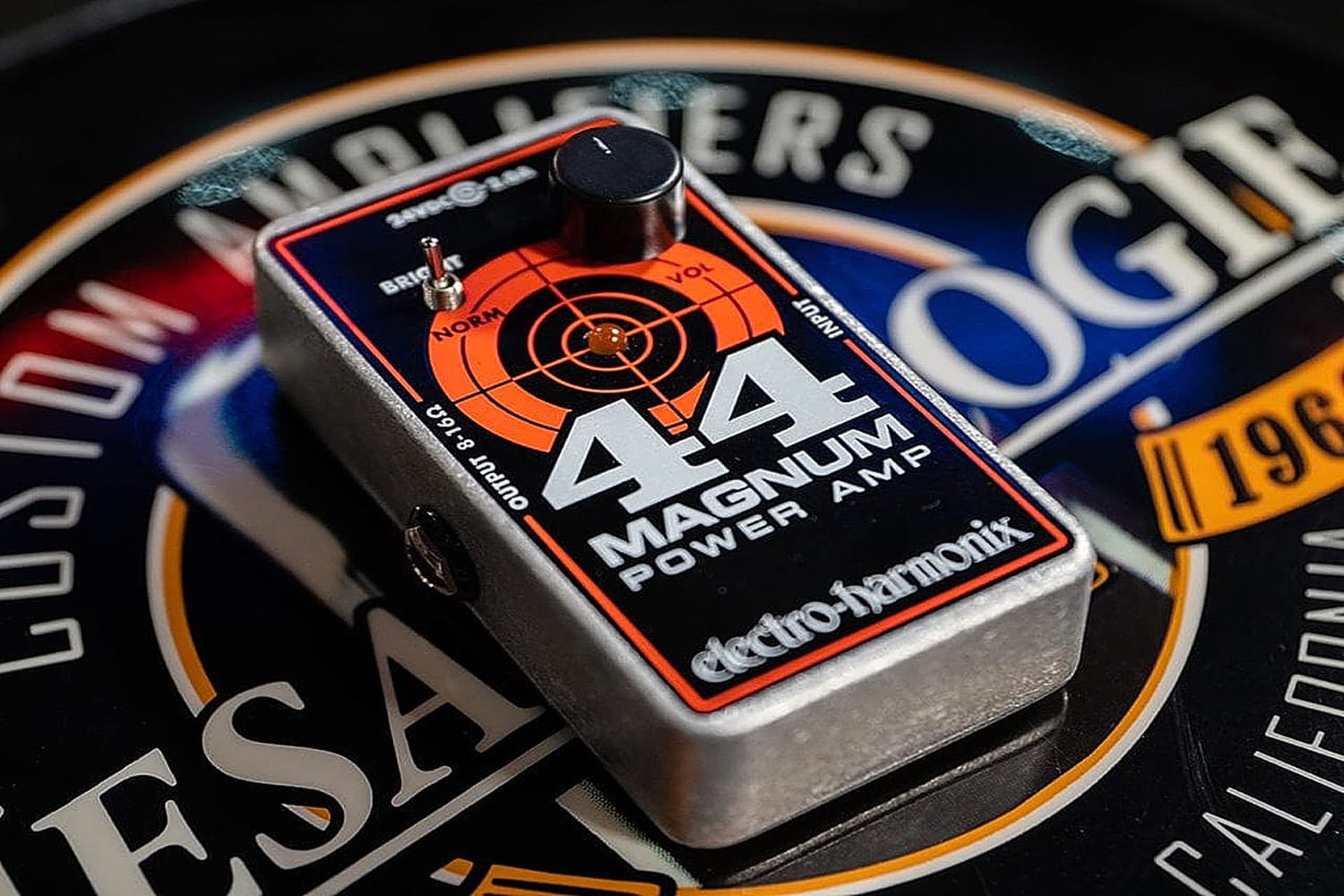 44 watts of clean and natural power in a pedal-sized package!
$177.80
Sound Clips
Volume at Noon with Single Coils
Volume at 9 O'clock with Single Coils
Volume at 3 O'clock with Single Coils
Volume at 3 O'clock with Humbuckers
The EHX 44 Magnum Guitar Power Amp head delivers 44 watts of clean and natural power but can also deliver a true amplifier overdrive at the turn of a knob. From your pocket to the stage, the 44 Magnum is the perfect gigging and practice solution. Despite being described as a "guitar head" the 44 has the character and control to work with any electric instrument. Flip the brightness switch for a more defined top end. The sweet tone with an extra power edge that can sit in any backline.
44 watts of power into 8 or 16 ohms
Tone switch toggles between a neutral, flat setting and a Musical top end boost
Maximum headroom potential
Can be driven to a natural, true amplifier saturation
Fits in the palm of your hand
Power adapter included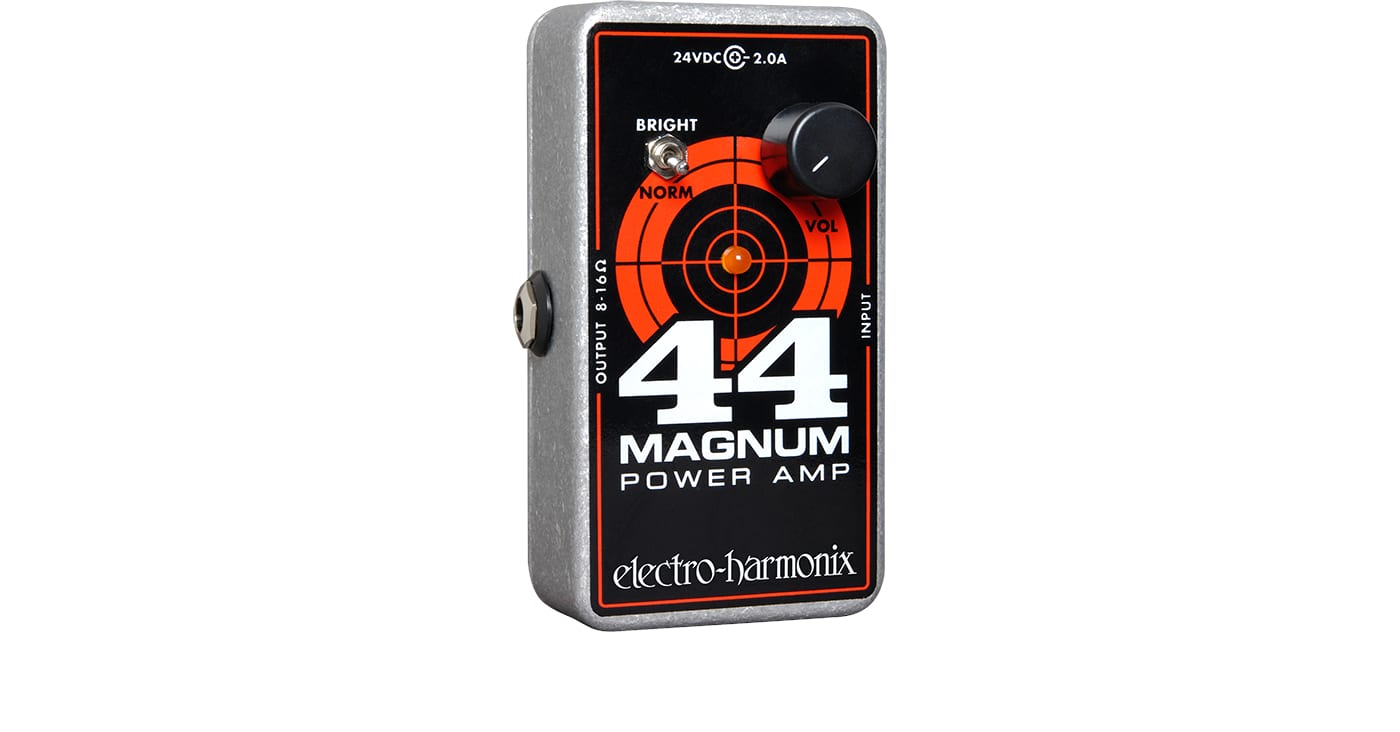 BRIGHT/NORM CONTROL
When engaged, the BRIGHT switch adds a subtle top boost or presence to your signal. When in the NORM position, the top boost is defeated.
VOLUME CONTROL
This knob controls the volume or loudness of the amplifier.
INPUT JACK
Plug the output of your guitar, effects pedals or any other instrument into the INPUT jack using a standard ¼" instrument cable. The input impedance presented at the INPUT jack is 2 MΩ.
OUTPUT JACK
Connect the 5MM's OUTPUT jack directly to a speaker cabinet. 8 Ω – 16 Ω only.
"Throw one in your gig bag and use it in a pinch or make it the basis of a powerful amp rig."
–Just Guitar Amps